Feng Shui Astrology: Part One
A Conversation with Master Feng Shui Teacher Rosalie Prinzivalli
Anjie is joined by their beloved teacher & mentor Rosalie Prinzivalli. This week, they discussed the amazing practice called Nine Star Ki.
What is Nine Star Ki and How Will You Use It with Feng Shui and Your Life?
Nine Star Ki is an ancient system of Eastern astrology. It is one of many ways of using divination alongside Feng Shui and is based on a number system of nine rather than the animal system. In our program, we teach this system to our students so that they could use it to assist their clients. The Nine Stars is a tool feng shui practitioners use to gain insight, bring awareness and understand how a person is energetically wired.
2019 is an "8" year
The Nine Star numbers are calculated based on a given year (it could be a birth year or any year). Every year has a Nine Star number and it moves each year into different areas of the bagua (lo shu magic square). Each year the nine numbers move in the same direction and in the same pattern, this is called the Nine Star path. The number that sits in the center of the magic lo shu square (bagua nine area grid) or the Tai Chi position becomes the overall energy of the year. In 2019, EIGHT occupies the center position. The 8 star is knowledge on the bagua – represented by the MOUNTAIN. It is often seen as a storage knowledge and symbol of transformation.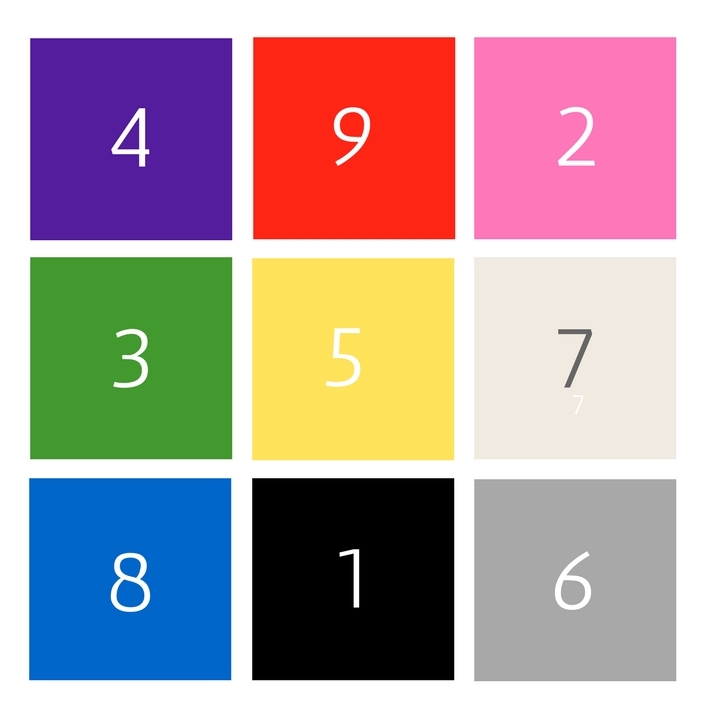 Watch the Video for Rosalie's insight on the significance of an "8" year
How Do You Calculate Your Own Nine Star Number?
You can also use the Nine Stars to analyse a person's energetic personality. In this system, we each have three numbers (stars). The first, principal star, is very much like the Sun sign in Western Astrology. This represents who you are, and your fundamental nature. The second, your character star is like the Moon sign, which represents what you were like as a child, your limitations as you get older, and how you behave when you are in a stressful situation. The third is your energy star, this represents how others see you and how you show up in the world.
You calculate your principal number by using your year of birth*
Example
If you were born in 1980
Add: 1+9+8+0 = 18
Reduce to a single digit: 1+8 = 9
Subtract from 11: 11-9 = 2
If you were born in 2015
Add: 2+0+1+5 = 8
Subtract from 11: 11-8 = 3

If you were born in 1958
Add: 1+9+5+8 = 23
Reduce to a single digit: 2+3 = 5
Subtract from 11: 11-5 = 6
Calculate your principal number and don't forget to check in next week as Anjie will be back to review 2019 for each number. Are you excited to learn more about the Nine Star Ki? Let us know if you want to be notified about our new Nine Star Ki Master Class Program. Sign up to get notified.
Nine Star Ki: Part 2 will be coming next week! We will share a little bit about each of the Nine Stars.
*If you were born before February 4th you would calculate using the prior year, for example, you were born Jan 31, 1971. You would calculate your principal number using 1970.